In order to change the PHP version you will need to access your cPanel account.
You have to Select PHP Version:

From here you can view the current version of PHP and to change it:

In order to change the version, click on the current version (in this case 7.3) and choose from the list that will appear the version you want and press Set as current to save the desired version: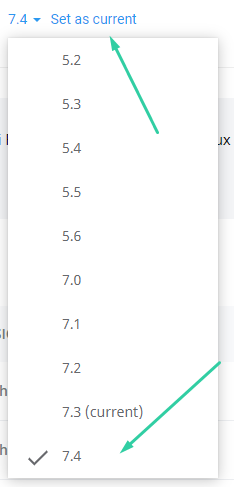 To change the PHP version per domain, return to the cPanel main menu and choose MultiPHP Manager:

Choose the desired domain by checking the box next to it:

The last step is to set the desired version for the chosen domain by selecting the version from the list provided by PHP Version. Click Apply to save the changes: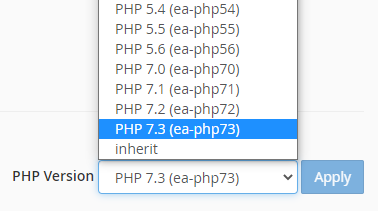 For more information on reliable hosting and the services we offer, please visit our homepage.