With the help of the info.php file you can find out the PHP version used by your site, as well as the current version of MySQL.
How to create the info.php file
In order to create the info.php, you need to access your cPanel account.
Choose the File Manager option:

The next step is to choose the File option:

Name the file info.php, choose the root directory for the site (usually the root directory is set as default to public_html) and select Create New File.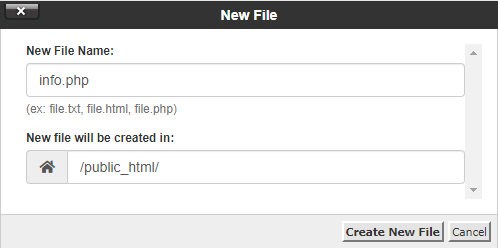 Select the info.php file and click Edit: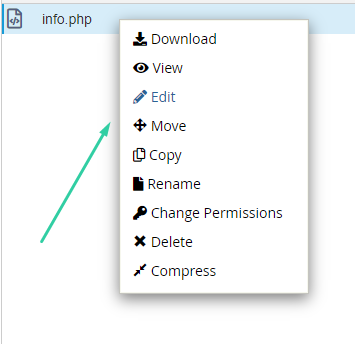 Enter following code lines in the info.php file and click Save Changes:
<?php
phpinfo();
?> 

In order to see the information from the php.info file you will need to go to the following page:
domain.tld/info.php
Note: domain.tld is a way to exemplify a domain name.
Example of a domain.tld: easyhost.ro, google.com etc.
For more information on reliable hosting and the services we offer, please visit our homepage.