In order to change the style, you will need to access your cPanel account.
1. In the upper right corner, click on the "User Preferences" icon, and choose "Change Style" from the drop-down list: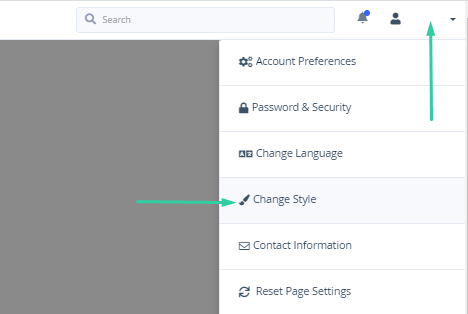 2. Choose the desired style, and click "Apply":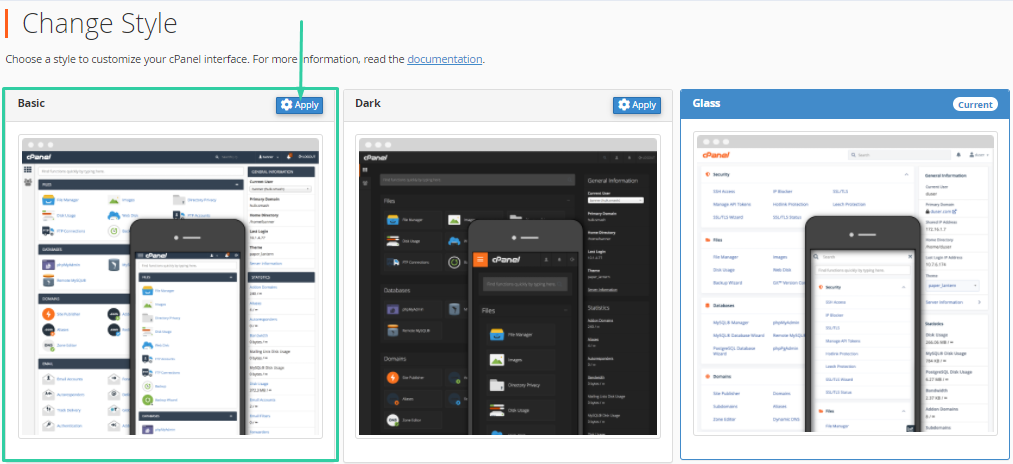 3. To return to the cPanel home page, click the "Home" button: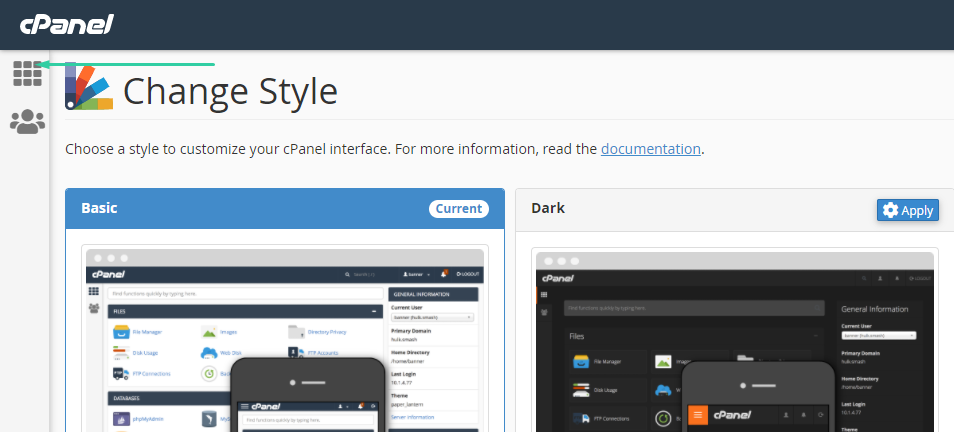 The same actions in case you want to change the style from Retro to Basic / Light
We recommend the Basic / Light style, being the most common, easy to use, and close to the Retro style.
1.

2.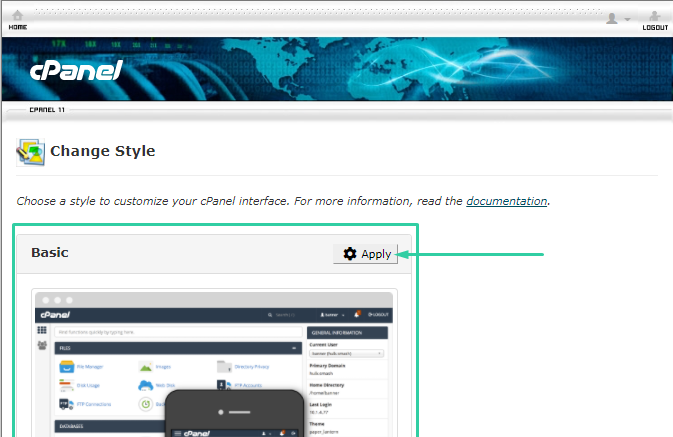 3.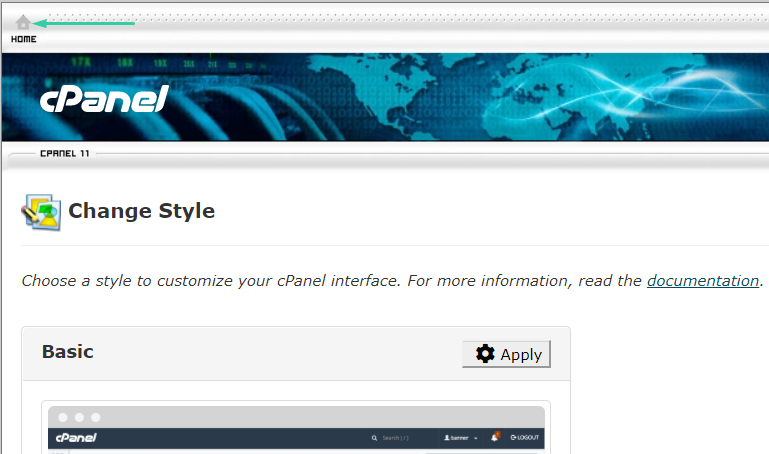 If you have questions please do not hesitate to send an e-mail with your questions.
For more information about our web hosting services, visit the Easyhost homepage.