In order to access the list of Services, you will need to log in to your myEasyhost account.
Once you have accessed your account, in order to view the list of your current services and services status information, you will need to access the "Services" option.

You will be redirected to the list of services that you own in your myEasyhost account. For each service, you will have the option "Settings" (where you'll be able to change the data for that service) or "Access data" (where you'll be able to view the data for that service).

By choosing the "Settings" option, you will be redirected to a new page where you can change the data of the selected service.

In the case of a Domain Registration service, you will be able to: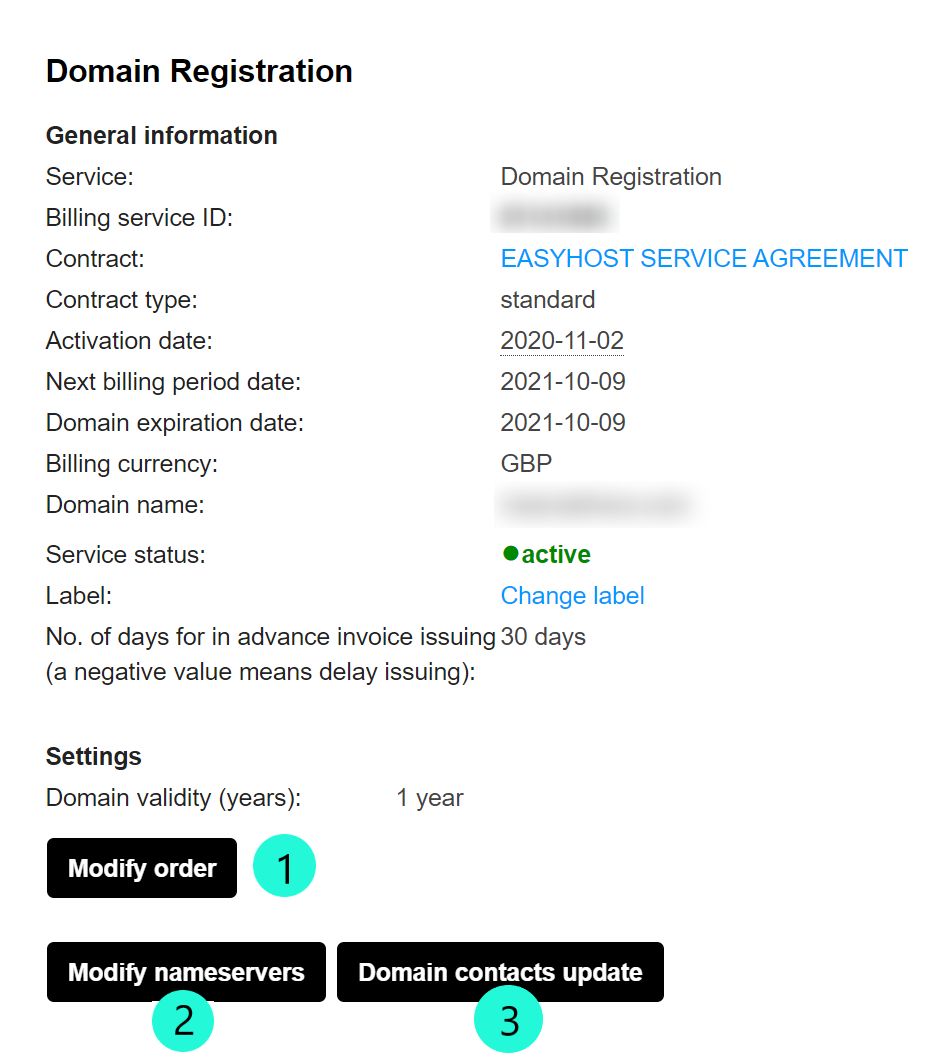 Change your billing period.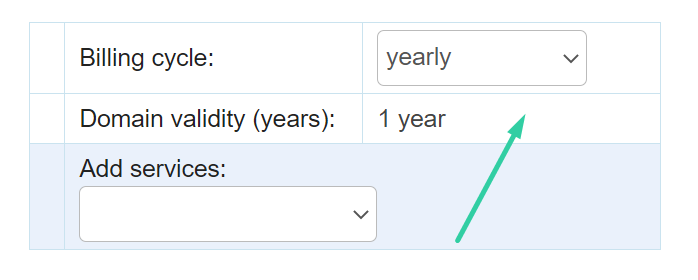 3. Change the domain contact information.
For more information on reliable hosting and the services we offer, please visit our homepage.