The invoice is issued 30 days before the expiration date of the domain. An email notification regarding the invoice's issuance is sent to your customer account's contact email addresses.
The domain is automatically renewed after the payment is made and allocated. Click here to see how long the allocation takes for payment by card, and here for payment by bank transfer.
If automatic payment by card is already set in your account, no action on your part is required.
You can access and download the invoice at any time from your myEasyhost account.
All you have to do is access the following link https://my.easyhost.com, log into your account with the email address and password used to create it, and download the desired invoice from the "Invoices" section.

Payment can be made from the "Invoices" -> "Make a payment" section: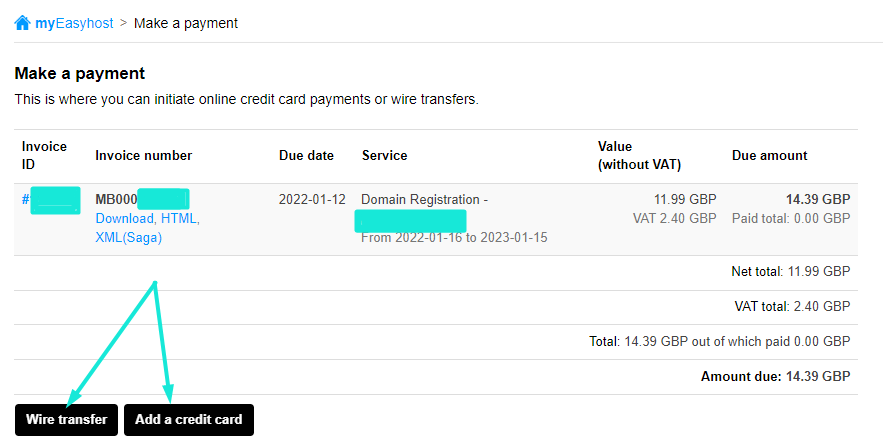 For more information on reliable hosting and the services we offer, please visit our homepage.