You can update your contact data through your SiteControl account.
Log in to your account on sitecontrol.easyhost.com and access the Personal/Billing Info section from the upper left side. Under Personal Information, you can now update your contact data by clicking on Update Information.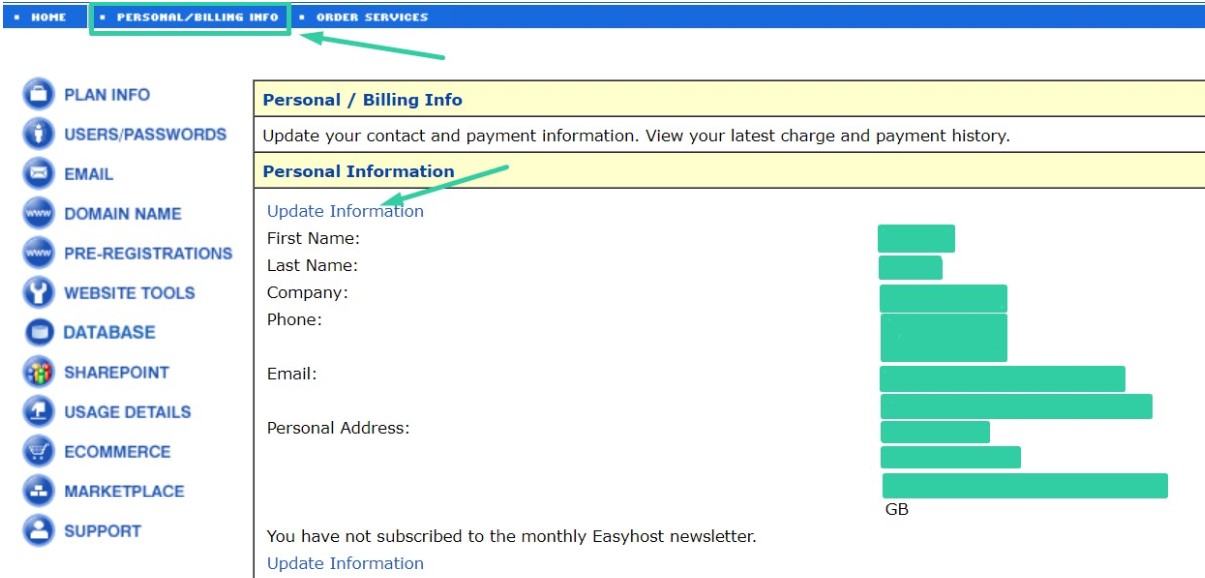 For more information on reliable hosting and the services we offer, please visit our homepage.