To log in to your go to sitecontrol.easyhost.com and enter the email address and password used to create your account.
If you no longer know the password, you can reset it by entering your Customer ID, Domain Name or Contact Email Address and clicking on the Get Access Information button.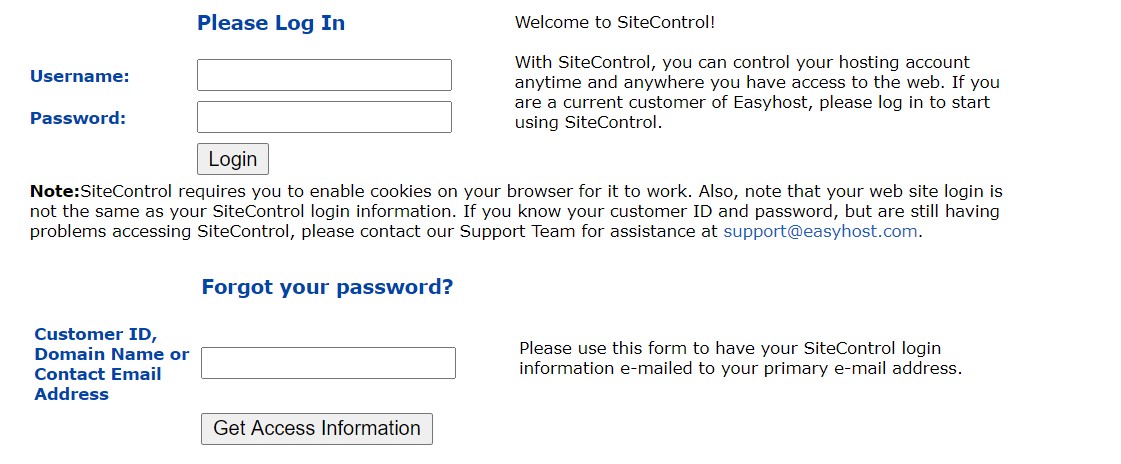 For more information on reliable hosting and the services we offer, please visit our homepage.